Description
Love Grows in a Garden Art Class with Susan Bevil
(for 4–6-year olds)
Children will enjoy creating a lovely 3D heart craft. We will create L O V E Flowers growing in a pretty garden planter decorated with, ribbons, sequins markers, oil pastels and jewels, flower stickers, and special papers. Everyone will also receive a special Valentine's surprise to take home!
Location: Seedlings to Sunflowers, 11 South Gorham Crossing, Gorham, Maine
Date & Time: Saturday, Feb 11th from 9:30-10:30 am. Please arrive at least 5-10 minutes prior to class so we may start on time.
Cost:$30 per child, including all art materials.
Please register by February 3rd to hold a place for your child.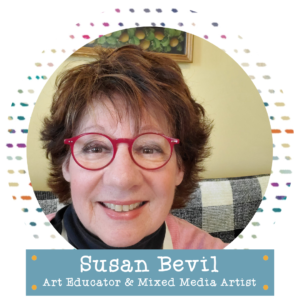 Susan Bevil, founder of Little Artists is a passionate and fun Art Educator/Mixed Media Artist and new resident of Poland, Maine. A graduate of Fashion Institute of Technology and School of Visual Arts in NYC and professionally trained artist. Susan has over 20 years experience teaching her unique Art Enrichment Program, called "Global Art Adventure" for children ages 4-11 at a variety of NY and CT schools, workshops, and events. She brings her knowledge, extensive teaching experience and passion for art to each art project she creates incorporating various materials, and techniques. The program focus is on different countries, cultures, festivals, and global artists, giving children a creative, multicultural experience. Susan is proud to partner with Seedlings to Sunflowers and bring Global Art Adventure to Maine. Follow Susan on Instagram: @susanlittleartists.
Cancellation & Refund Policy
Due to limited seating, we request that you cancel at least 24 hours before your scheduled class. To cancel, please email
[email protected]
If you cancel prior to the 24 hours, you will receive a full refund. If you should have to cancel your class within the 24 hours before the class begins, you will not receive a refund. Extenuating circumstances will be taken into consideration.