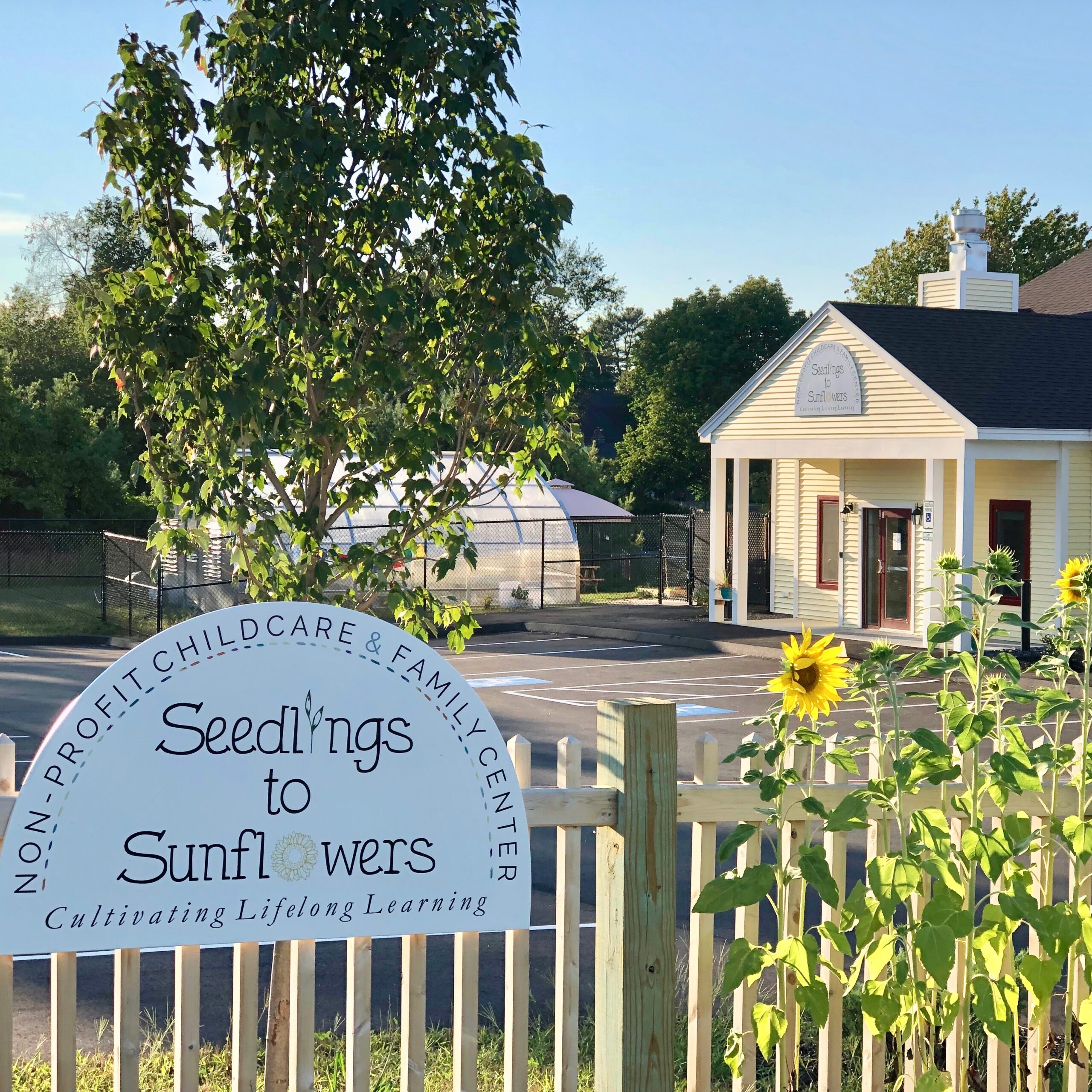 Seedlings to Sunflowers is a high-quality non-profit school with a unique and progressive approach to early education and child development. As a childcare and family center we are available to all members of the family and act as catalyst to community building. We believe in a holistic approach to child development incorporating academics, physical and nutritional wellness and play. We foster the belief that every child presented with the opportunity to belong, develop independence, cultivate generosity and master skills will develop a healthy sense of self and that their ability to succeed academically will be enhanced.



Our Directors and Co-founders collectively have experience in Behavioral Health, Early Childhood Education and Nutrition & Culinary Arts. Combined, our teachers have associates, bachelors and masters degrees and years of experience in childcare and education. 
We have a state-of-the-art 18×24 greenhouse for our garden programming & outdoor play year round. Our facility features a 5,000 square foot outdoor space with a wooden playground, raised beds, sandbox and other natural elements.
Children will learn about the life cycle of food, healthy eating habits & the have exposure to a variety of different foods through our high-quality meal program. We source our food locally through Bumble Root Organic Farm and Native Maine.
We provide support to families by incorporating them into the classroom experience, engaging them in the Seedlings to Sunflowers' community, and providing educational opportunities and resources.
EXPERIENTIAL LEARNING MODEL BASED CURRICULUM
Developed by David Kolb and informed by Piaget, ELM recognizes that knowledge is continuously gained through both personal and environmental experiences.
PRE-K FOCUSING ON KINDERGARTEN READINESS
Children will explore and learn language arts, reading, writing, science, math & music in preparation for Kindergarten.
"My son has been attending S2S for almost two years now starting in Nursery 1. I love everything about their approach to working with the kids, what they have to offer for education, activities, nourishment, staff, support and so much more.The whole S2S staff is phenomenal and it is clear from the start that they are all in this for the children and it's not just a job to them. Their communication is great and they doing a phenomenal job as keeping you informed on their goals, events happening in the community, how to participate in supporting other families and what they have planned for upcoming months ahead. The building is safe, clean and the food program is amazing. I am beyond grateful to be part of their community and that my son is able to attend."
"Seeding to Sunflowers is a great family community and supports their families in anyway they can. Our baby is almost 2 and has been with them since she was 3 months old. She loves her caretakers and the leaders of the center. We feel so blessed to be a part of this community but most importantly we feel safe and secure with our child attending."
"Seedlings is such a great childcare facility in Gorham! The teachers are professional, the classrooms are clean and neat, the kids play outside every day and get to garden. They have been great at daily communication as well. I love the app they use to show updates of your kids in the moment and upload pictures as well- always look forward to the updates each day around noon time!"