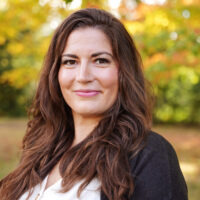 MEGHANN CARRASCO
Executive Director & Co-Founder
Meghann grew up in Maine in an old farm house with a couple acres of land and lush gardens. She grew up with a sister diagnosed at the time with autism and a cognitive delay. Her sister's unique needs and food sensitivities challenged her throughout her life to create food that was clean, allergen-free, but still delicious. She has lived a life in non-profits as her Mother ran a non-profit for much of her teen years for adults with disabilities. She also worked in college for the Bangor YMCA working in the before/after care with children.⠀
⠀
Meghann graduated in 2005 from the University of Maine with a degree in Sociology and a Minor in Women's Studies, where she helped start the Green Campus Coalition and has always strived towards a more sustainable life. In 2007, Meghann acquired her culinary degree from the New England Culinary Institute. She then moved to Colorado and became the Director of Admissions at Cook Street School of Culinary Arts. In Colorado, she was involved with Slow Foods Denver and was heavily involved in their School Garden Project. She spent a lot of her free time building vegetable gardens at various schools in the greater Denver area. Meghann returned to Maine in 2012 as the Office Manager for Yarmouth Chiropractic where she continued to learn and grow in her knowledge of food and nutrition.⠀
⠀
When Meghann started having children, she became very interested and focused on early childhood nutrition and how to support the growth of a child with food and supplementation. Now with two growing boys, she has included them in the preparation of meals and the importance of health & wellness. Meghann's role at Seedlings to Sunflowers has shifted and she now oversees the foundation of the program and is excited about what is next to come for this beautiful community!⠀
⠀
Meghann shares a home in Westbrook, Maine with her husband, Donny, their two boys, Isa & Luca and their dog, Oskar.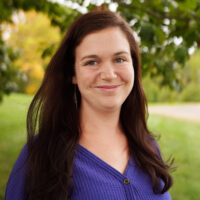 CHARLOTTE JACOBS
Program Director
With over 11 years of experience working in childcare with children from ages 6 weeks to 5 years, Miss Charlotte can answer any childcare related questions you have. Charlotte has been with Seedlings to Sunflowers since we opened our doors in June 2018. She started as a Lead Teacher in the Seedlings Classroom, then shortly got promoted to Assistant Director, and has now been our School Director since June 2021.⠀
⠀
Charlotte grew up in Scarborough, ME and is currently attending Southern Maine Community College majoring in Early Childhood Education and is slated to graduate Spring 2022. She is CPR/First-Aid Certified and a Level 4 on Maine Roads to Quality. ⠀
⠀
Charlotte loves getting to watch and aid in the development of our Seedlings to Sunflowers students from the ages of 3 months to 5 years. She is thrilled to have the opportunity to support our educators within the classroom while still connecting with each and every child. Charlotte appreciates the supportive and dedicated culture at Seedlings to Sunflowers and is devoted to carrying out our mission as a school community.🌻⠀
⠀
She lives in Scarborough with her husband, dog, and her two wonderful kiddos: a 12-year-old girl and a 4-year-old boy who currently attends S2S. During her free time, she enjoys all the natural wonders of Maine with her family: hiking, swimming at Sebago Lake, camping, gardening at home, and just relaxing with each other!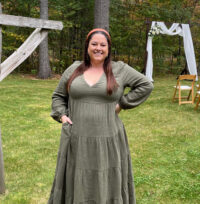 KAT BINFORD
Assistant Director
Miss Kat has worked in childcare since 2015 and been at S2S since July 2018. She has her Bachelors Degree in Social Behavioral Science and Early Childhood Development and is CPR and water safety certified. Since starting at S2S, Miss Kat has been a lead teacher and taught in almost every single one of our classrooms. To know Miss Kat is to love her! She is very bubbly and outgoing and all of our students absolutely adore her! She loves working at Seedlings to Sunflowers and is so grateful to be a part of a community that truly feels like family.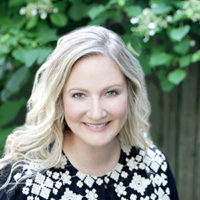 CAITLIN DIGGLES
Marketing & Communications Coordinator
Caitlin has a background in online marketing, design, and volunteer programming. She received a bachelor's degree in Psychology from the University of Vermont where she expressed her passion for volunteer programming and service learning as the Director of Programs for Volunteers in Action, overseeing 22 various volunteer programs and their leaders.
Caitlin has an extensive background in online marketing from account management, brand and media consulting, website and graphic design, and social media marketing. She also has editorial experience with online magazines, photo shoot design and styling.
Caitlin creates & manages Seedlings to Sunflowers' social media presence, newsletters, website, and marketing materials. She also oversees fundraising and grant efforts and assists with special projects. From time to time, you will also see her helping out in classrooms – she loves the opportunity to spend time with all the kiddos! Her role at S2S has filled her bucket as it has married her marketing skills with her passion for giving back.
Being a part of a non-profit dedicated to cultivating a lifelong commitment to positive educational experiences for children, is an amazing honor. She is thrilled to work alongside caring, creative, intelligent and passionate individuals whose mission is to help carry out the vision of this wonderful, innovative school. Caitlin has been at S2S since 2018 and is overjoyed to have her daughter and son attending a school where they thrive and where her family feels supported by their loving community!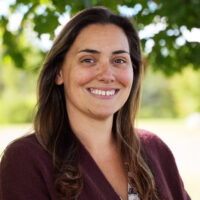 TERESA JAYNES
Office Manager
Teresa (Mama T as we all call her) has been with Seedlings to Sunflowers since October of 2018. She comes from a background in business with a degree in small business management, most recently having managed a financial practice. Teresa oversees bookkeeping, ordering and overall office operations. She adores the strong tribe of women that she gets to work with everyday and is grateful to be a part of the Seedlings to Sunflowers Community! In her free time, Teresa enjoys feeding people, being outside with her family, and anything involving music. She resides in Windham with her husband, Joe, her 2 sons, Sam & Rowan, and their Chocolate Lab, Maggie Mae.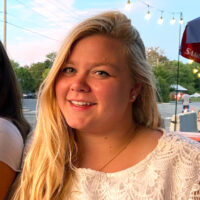 NANCI EGGLESTON
Sunflowers Room Lead Teacher & Curriculum Coordinator
Nanci graduated from UMaine Orono in 2016 with degrees in Physical Education, Health, and Psychology and is a Level 6 on Maine Roads to Quality. With over 14 years working with children, Miss Nanci has an extensive aquatic background as a lifeguard, swim instructor, and aquatic director. She enjoys teaching children independence and life skills. Nanci is an American Red Cross CPR, First AID and AED Certified Trainer and teaches our CPR & First Aid courses here at Seedlings to Sunflowers. If you have a Health & Safety question – Miss Nanci has the answer! She is well versed in Conscious Discipline and plans our school-wide curriculum. Nanci regularly meets with our teachers and helps them plan how to implement the curriculum in their classrooms.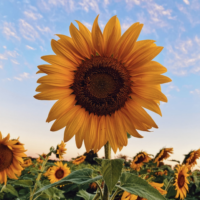 LISA HEIDEL
Teacher in Sunflowers Room (Pre-K)
Lisa has over 16 years of experience as a Special Education teacher and has been at Seedlings to Sunflowers since June 2020 . She has her Behavior Health Professional and Ed. Tech Certifications. She is very creative and loves doing fun and messy projects with her students. She has always enjoyed working with children and seeing their curiosity for everything. Lisa resides in Portland and in her spare time, she loves to travel, bake, cook, read, and spend time with her 3 kids.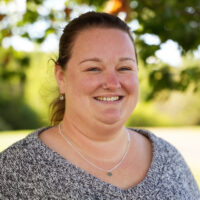 AMANDA ROBINSON
Co-Teacher in Sunflowers Room (Pre-K)
Amanda is very excited to be a part of the S2S family. She started her journey in the childcare field in 2011. Amanda received her CDA for preschool in 2013. She devotes her time to teaching everyday life skills in a loving, kind and safe environment. Her goal is to ensure everyone feels accepted and loved in her care. Her favorite part of being a teacher is watching the excitement on a child's face when they can do something on their own for the first time. In her free time, Amanda likes to spend time with her husband, best friend and pets. She has 2 cats, a bunny, a parakeet and an African Grey Parrot. She enjoys going to the movies, the ocean, roller skating and going to concerts.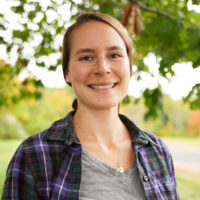 EMILY FIELDS
Floating Pre-K Teacher
Miss Emily earned a Bachelor's Degree in Physical Education with a minor in Psychology from Saint Joseph's College. She worked in public education before coming to Seedlings to Sunflowers in 2019. Emily started out teaching in our Nursery Rooms and became a Lead Teacher in Nursery 2. She has recently transitioned from teaching our youngest students to teaching our oldest students in our Sunflower Pre-K Room. She loves being able to watch little ones grow and develop each day. Emily has a great appreciation for the outdoors and enjoys sharing it with her littles. In her spare time, she likes to go hiking, biking and camping with her family.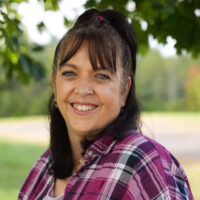 MICHELLE GREENLAW
Lead Teacher in Little Runners Room (3-4 yrs)
Miss Michelle has over 20 years of experience in Early Childhood Development and has been with Seedlings to Sunflowers since May 2019. She earned her CDA (Child Development Associates) from SMCC. With her background primarily teaching 3-5 year olds, she is thrilled to be a Co-Teacher in the Little Runners Room! Her goal is to provide a safe, healthy, and nurturing environment for children and families to feel welcome. Michelle lives in Gorham with her 3 boys, 1 nephew, and her 3 fur babies.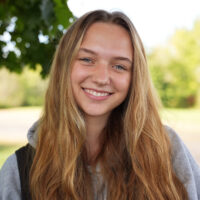 SYDNEY COFFIN
Teacher in Little Runners Room (3-4 yrs)
Miss Sydney has enjoyed working with children since 2019. She is glad to be at Seedlings to Sunflower to continue to grow in a job that she loves. Sydney plans to take classes in education and child development. She has worked with all ages and has babysat for families on the side. Her favorite part about working with children is seeing their unique personalities at such a young age, and being able to have a positive impact on them and help them feel empowered as they grow. In her free time, Sydney loves to play with her dogs, Bella and Blu, and enjoys going on runs when she gets the chance. She's been enjoying getting to know all the children and families at S2S and is happy to be a part of the community here!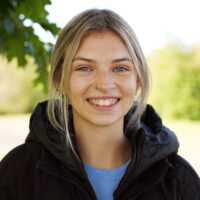 KAYLIE MCPHEE
Floating Teacher
I live in Gorham and I recently graduated from Westbrook High School in June 2022. Since the age of five, I've spent a lot of my time at The Dance Studio of Maine in Gorham, not only as a student, but also as an Assistant Dance Teacher for several years.
As of recently, I have become a dance teacher to ages 4-9. My love for teaching has grown over the years. Being able to connect and see kids grow, makes me so happy! I'm excited to start this new journey at Seedlings to Sunflowers and see where it takes me!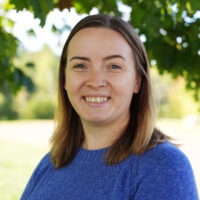 DEBORAH PERREAULT
Co-Lead Teacher in Sprouts Room (2-3 yrs)
My name is Miss Deb and I have been dedicating my time to early childhood education for over a decade. It is truly not just a career, but a calling. My favorite part about working with children and their families is building bonds and forming meaningful connections. I'm invested in our culture, level of professionalism, and character our establishment possesses! I live at home with my husband, 2 cats, and rabbit. Some of my hobbies include reading, hiking, painting, and gem collecting.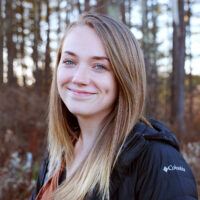 LORRAINE MAINS
Co-Teacher in Sprouts Room (2-3 yrs)
My name is Lorraine and I've been working in the childcare field since 2019. I've lived in Buxton, ME my whole life and graduated from Bonny Eagle High School. My favorite part about working with children is watching them retain and use the new skills they've been taught. In my free time I enjoy hanging out with my cat, Luna. I am so excited to be a part of the Seedlings to Sunflowers team.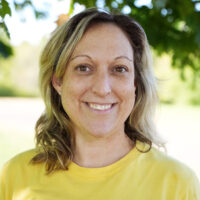 AMY CARIGNAN
Lead Teacher in Seedlings Room (1-2yrs)
Hello, my name is Amy and I've been enjoying my time as a teacher in the Seedlings Room since October 2020. I love it! I have worked in childcare for 7 years and earned my Associates Degree in Early Childhood Education. My favorite thing about working with children is that I get to see them grow and thrive, AND I get to be as silly as I want, and they love me for it! I also have a lot of experience as a baker and cook. I have 2 children: my daughter, Malika, is currently attending Columbia College in Chicago and I have a son Landon who is 8 years old. I live in Gorham along with my 2 cats and my guinea pig who I love!
DESTINEY STARKEY
Co-Teacher in Seedlings Room (1-2yrs)
Destiney knew she wanted to be a teacher as early as Kindergarten. She started caring for children at the age of 9 helping out with her mom's godchildren. While attending High School, she took classes in Early Childhood Education at the Westbrook Regional Vocational Center. Destiney earned an Applied Science of Early Childhood Education Degree from SMCC while working in childcare. After graduating, she began working at S2S in July of 2022 in our Seedlings Room with the 1-2 year old kiddos, which she felt was the perfect fit for her!
In her free time, you can find Destiney spending time with friends and family and her 4 cats at home. She likes being outside during Spring through Fall (anytime it's warm out) and going to the lake!
KARLI WESCOTT
Co-Teacher in Seedlings Room (1-2yrs)
My name is Karli Wescott and I've been working in childcare for a little over 3 years. I've always loved working with toddlers and find such joy in watching them learn and grow. Even before starting my career in childcare, one of my first jobs was at Toys R Us where I would spend hours playing and interacting with the children. I earned my Associates Degree in Liberal Arts from SMCC in 2019 and would love to work towards earning the Infant Toddler Credentials from Maine Roads to Quality.
In September 2021, I got married to my husband Dylan and we are expecting our first child in January. I am so excited to be a part of the Seedlings to Sunflowers team and to get to know all of the students and families!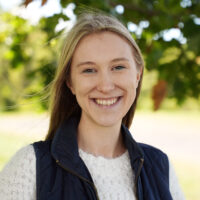 BRYANNA GRIFFIN
Lead Teacher in Nursery 1 (6 weeks - 9 months)
My name is Miss Bryanna and I have been at Seedlings toSunflowers since August 2020. I graduated HS in 2014and shortly after obtained my CNA license. My dream isto someday pursue a degree in Early Childhood Development. I started working in Nursery 2 as a co-teacher until July 0f 2021, when I took over the Lead Teacher position in Nursery 1. Working with children is truly one of my greatest passions in life. It's not 'work' tome. I believe it's important to provide children with a fun,fulfilling, creative, enriched environment.
I like to think of myself as a compassionate, patient,responsible, determined person. I'm an old soul in a young person's body. I love living in a state where we are fortunate enough to experience all four seasons. I was born and raised here and I don't think I will ever live anywhere else.
Some things to know about me: I'm completely obsessed with all of my fur babies. I married my H.S. sweetheart on 8/18/18. Sunflowers are my favorite flower. I love hiking and being outdoors. My husband and I had our miracle IVF baby, Gunner John on 3/1/22. In my free time, you can find me in my gardens, collecting sea glass, or reading a book. I'm so happy to be a part of this amazing community!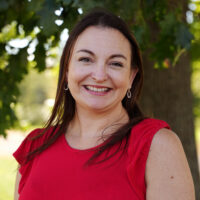 ALICIA ROSS
Co-Teacher in Nursery 1 (6 weeks - 9 months)
Miss Alicia has been at Seedlings to Sunflowers for over 3 years. She started out as a Floating Teacher, then spent 2.5 years as a Seedlings Room Teacher with the 1-2 yr olds, and now is a Co- Teacher in Nursery 1. Alicia graduated from USM in 2009 with an English Degree. While she attended USM, Alicia took several education classes and volunteered in classrooms ranging from Head Start to 3rd grade. Working with children is Alicia's passion and she always makes it a point to know every child in the school and be a set of ears if someone needs to talk and arms to help. On the weekends, Alicia likes to go on hikes around Maine and New Hampshire with her two sons, Noah and Ezra, her fiancé, Jeremy, and their puppy, Gracie.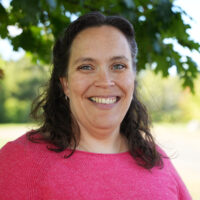 MOLLY CASE
Lead Teacher in Nursery 2 (9-18 months)
My name is Molly Case. I joined the S2S team as an employee in April 2021 after having been a part of the community since our oldest son started attending in October 2018. Prior to working here, I'd been working as an entrepreneur in a professional setting. My degree is in therapeutic recreation and I've worked in both community and hospital settings with children of all ages. My favorite part of my job in Nursery 2, is helping families navigate through the many developmental changes that occur in this age group.
My two sons, Milo and Leroy both attend S2S. As a family, we enjoy spending time outdoors, especially at the beach and local hiking trails!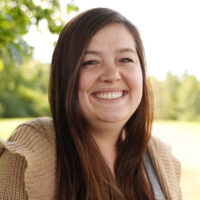 ALANNA LESSARD
Co-Teacher in Nursery 2 (9-18 months)
My name is Alanna, I am a mom of two boys, Carter who is 10 and Cooper who is 4 months old. They are my absolute world! I have spent the last 7 years working with adults with disabilities, and as much as I have loved it, I was ready for a change. I a the nursery floating teacher here at Seedlings to Sunflowers, supporting the lead teachers in our two Nursery Rooms. I am new to the daycare world and am looking forward to helping your children learn and grow!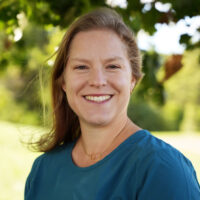 CHELSEA WILSON
Garden Program Coordinator & Floating Teacher
My name is Chelsea Wilson. I joined S2S as an employee in July 2021 after the birth of my son, but have been part of the community since May 2019 when my daughter started attending.
In the past, I've worked in the grocery business as store leadership and have worked with local farmers and producers across New England to get their products on grocery store shelves.
After graduating with a degree in biology, I worked as a farm apprentice on an organic farm in central Maine where my love of gardening was born.
My favorite part of being the Garden Coordinator is watching the simple joy in kids as they witness growth of a plant from seed to harvest. I hope to influence a lifelong appreciation for gardening in our S2S kids.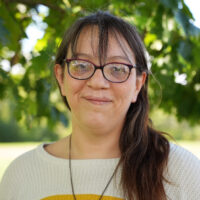 I'm Miss Summer! I joined Seedlings and Sunflowers in August 2021. I have the joy of getting to spend my time primarily in the kitchen, working alongside Miss Meghann, with creating an ever-expanding and fun menu and culinary projects to work on with the kids. I have always had a love and fascination with human development and now I am getting to explore how the kitchen can become an integrated aspect. In 2011, I received my BA in Psychology from the University of Farmington, and then proceeded to develop a career in the caretaking field. I first learned menu planning and the importance of its dietary impact while working as a Direct Care Professional in group homes for individuals with developmental disabilities. When I had my daughter, I became a stay at home mother for a while, and when it was time for me to rejoin the workforce I decided that I'd explore a less emotionally demanding field. Starting at a local pizza place I learned how a small business can play a crucial role in its community, and cooking in a nursing home taught me how important the role food plays on a person's overall quality of life and sense of comfort. Learning a struggling resident's go-to comfort food and making it just how they liked it, became my favorite aspect of the job. As much joy as I gained from this, there is also an equal amount of pain that is inescapable when working in a place designed to assist with the easing of moving from life. I continued to develop my culinary skills, and am so grateful to have found myself being able to bring all of the best aspects of these experiences and education to fruition here at Seedlings to Sunflowers.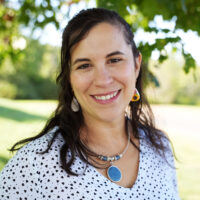 AMBER DECKER
Floating Teacher
I've been working with children for over ten years, within all age groups. I believe that learning is a reciprocal relationship between adults and our youngest population; to that end, I thoroughly enjoy seeing the world through the eyes of youngsters – the world is just so new! So exciting! In my free time, I try to soak in all of life's offering with my own children, my partner, and our furry companions. As a float teacher, I look forward to exploring and growing right alongside all of your Littles here at S2S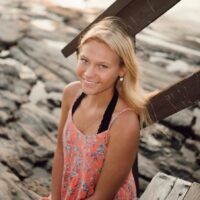 MORGAN PEDNAULT
Floating Teacher
My name is Morgan and even though I've recently started working in childcare, I've been around children for many years. I graduated from Westbrook High School in 2022. My favorite part about working with children is watching the grow and seeing their personalities develop. I am so happy I joined the Seedlings to Sunflowers team!


NATALIE FLYNN
Board President
Natalie is a Site Coordinator for Special Education at Windham High School where she provides leadership and consultation to both regular and special education teachers to collaboratively achieve the best research-based instructional strategies and programs to meet the needs of diverse learners. She has both her undergraduate and graduate degrees from Saint Joseph's College of Maine. She lives in Westbrook with her husband, Ethan, and 3 year old daughter, Lucille. Lu has been attending Seedlings to Sunflowers since she was 4 months old.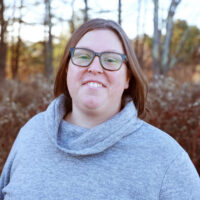 Amy is the Sales Operations Director at Planson International. A woman-owned global IT solutions provider serving international organizations in a shared commitment to humanitarian goals. She has a BA in Political Science from the University of Southern Maine. She lives in Gorham with her husband Dan, daughters Meara & Julia, and their Labrador Retriever, Frank.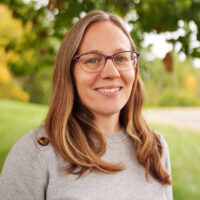 Leah is an environmental scientist at VHB in South Portland where she works with a great team of colleagues analyzing environmental costs for environmental cleanup sites across the nation. She has dual bachelor's degrees in Geology and Environmental Studies, with a focus on environmental policy. She has spent her professional career working for environmental engineering/consulting firms in the Portland area.
Leah and her husband have two children and have lived in Gorham for the past 10 years. Prior to living in Maine, they lived in the White Mountains of NH. Leah hails from the midwestern state of Indiana where she and her family travel annually to share time with family.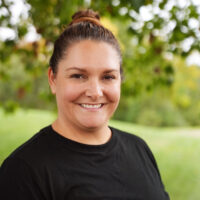 MELISSA TIMBERLAKE
Board Member
Melissa Timberlake is a Nurse Practitioner who currently works in cancer care. She grew up in Western Maine until she went to nursing school at University of Maine- Orono. Once she graduated, she moved to California and soon became a travel nurse all over the country. She landed in Denver and lived there for 8 years. She went to Colorado State University and received her Master's degree and became a Nurse Practitioner. She had 2 girls and decided to move back to Maine. Her daughters both attended Seedlings to Sunflowers until they started elementary school.
She enjoys cooking, camping, boating, cross country & down hill skiing and traveling.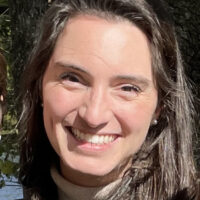 Alyse Jones is one of the new board members to join Seedlings to Sunflowers. She joins with a background in Marketing and Communications having worked for an engineering firm as the Marketing Coordinator for five years. Prior to moving to Maine, Alyse lived in Boston where she graduated from Suffolk University with a degree in Communications and had her first job at a social media agency. Alyse is Chairperson of the Fundraising Committee and looks forward to engaging with the S2S community, Gorham, and the surrounding towns. She is excited to see what the future has in store. Alyse enjoys playing golf, baking, spin, and spending time with her family. She resides in Gorham with her husband, their one year old son, and their English Cocker Spaniel.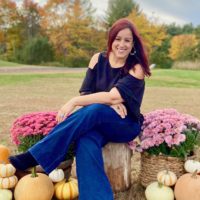 MARISSA RITZ, LCSW
Co-Founder
Marissa has been in the field of Social Work for over a decade and has spent much of her career working with individuals, couples, parents and children in an effort to strength family relationships. Marissa holds an Independent Clinical Social Work License and has a Master's Degree in Social Work from the University of Vermont. In addition to her work with Seedlings to Sunflowers, Marissa acts as an Adjunct Professor at the University of New England and provides statewide training for the Sweetser Training Institute.